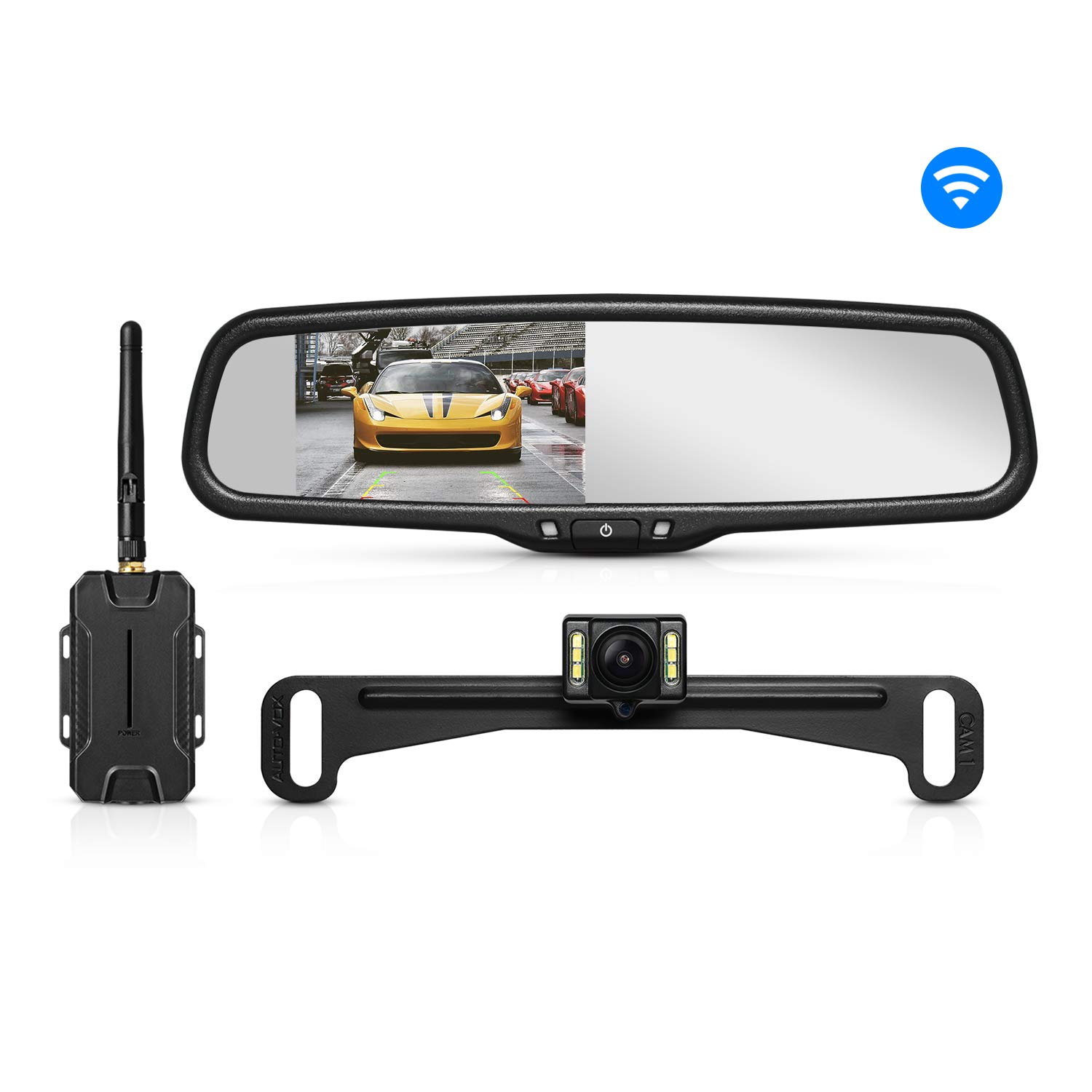 Expired
AUTO VOX T1400 Upgrade Wireless Backup Camera Kit, Waterproof Super Night Vision Rear View Camera

【Without Running Any Video Cables】: T1400U features a wireless design which makes it easy for DIY installation. The image signal on the rear view mirror camera is transmitted wirelessly. You don't have to run a video cable below your vehicle.It throws away the traditional complicated cable routing.1. Attach the mirror and plug the car charger. 2. Connect red wire of the transmitter to reverse light(+) and black wire to any metal ground screw. 3. Install backup camera to the wireless transmitter.

【High Compatibility With OEM Look】: With the brackets, T1400U can be anti-vibrated under various bumpy road. 4 mirror's bracket adapters are included. Long lifetime durable in use as the factory mirror;More stable mount than others.

【Stable Signal Transmission】: T1400U has a stable signal transmission hence no interference than other wireless devices. It ensures stable and high definition pictures with an acceptance range of around 100 meters in open areas. With IP 67 Waterproof rating,you do not need to worry about the placement of the transmitter. Just install it near reverse light. ( Note: we suggest do not have mental between transmitter and mirror)

【Infrared Night Vision】: This backup camera features six high brightness infrared LEDs night vision. The High Brightness Infrared LEDs of this wireless backup camera system automatically switches on/off whenever the environment light lowers. It utilizes 6 LEDs at 26 lumens each for maximum brightness and clear images from up to 100 feet away.

【Weather Resistant IP68 Waterproof Camera】: The rear view camera has a durable design, IP68 waterproof rating and can even operate in temperature as low as -40 degrees Fahrenheit. It can withstand hostile weather elements such as ice. This backup camera enables you to drive at ease even when it is raining heavily. If you live in a region with frigid temperatures, the camera is a perfect choice.