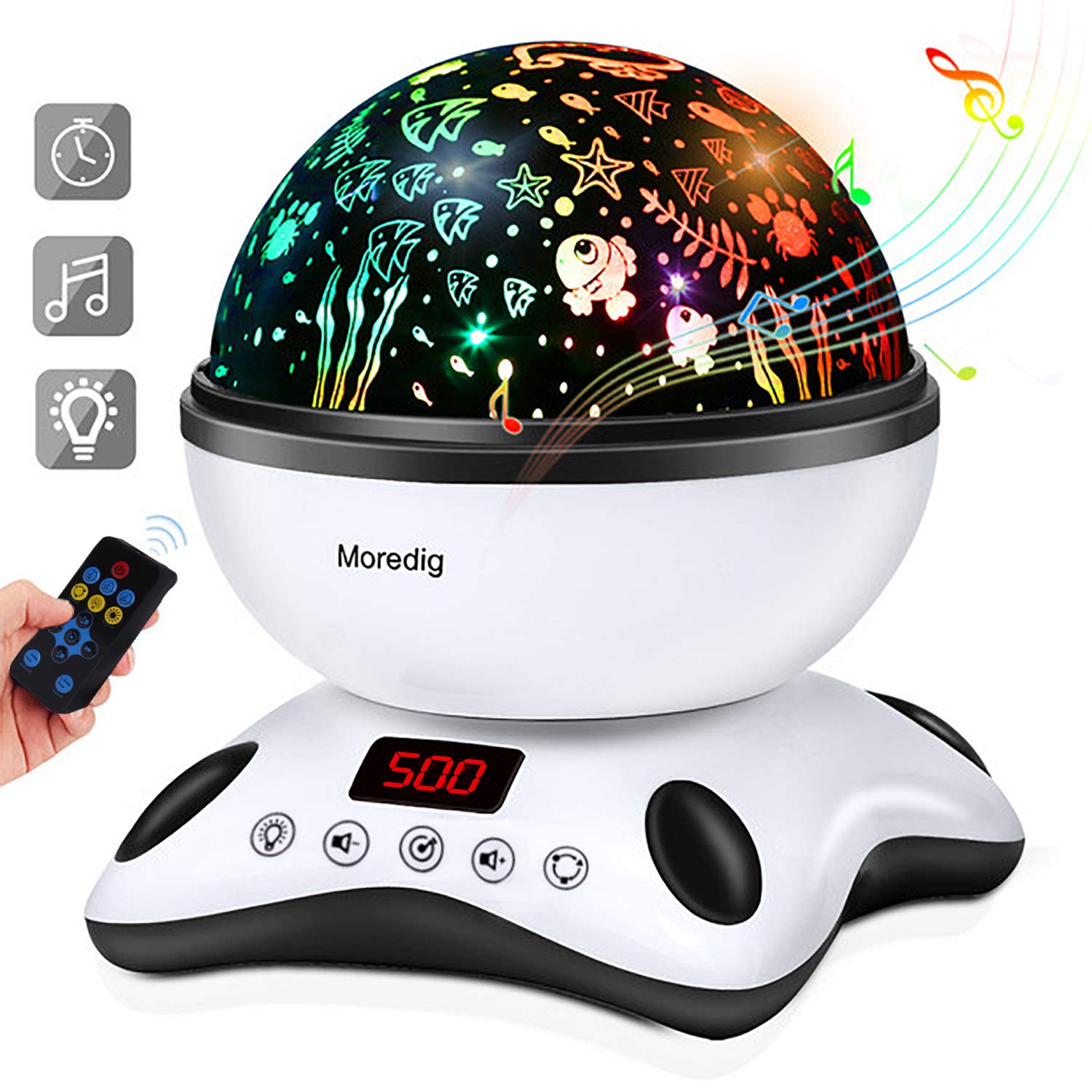 Expired
Moredig Night Light Projector Remote Control and Timer Design Projection lamp, Built-in 12 Light Songs 360 Degree Rotating 8 Colorful Lights

2019 Newest Starry Night Light Projector — No longer have to worry about "get out of bed or sofa to start or close the light", just press the remote control, which can control the night light,colorful Lights, music songs, timer and rotation mode.

Auto Off Timer Design — The new generation projector night light supports 5 – 500 minutes to set the time control, when the time is end, it will turn off automatically. Parents don't have to get up and turn off the night light after kids asleep.

Musical Night Light Projector for toddlers — Accompanied by 12 wonderful light music songs, very nice soft Rhythm, which is very helpful to children's sleep,create a warm and quiet sleep environment, can also help you release your body and mind.

Starry / Sea World Projection + Night Light Modes: ① Starry night light projector. ② Sea world projection night light. ③ Colorful Lights Mode: there are 9 modes of light combined by red, green, blue and warm white. ④ Night Light Mode.

Perfect Gift for Children — The newest star projector lamp is designed for kids to closer the star and moon, the sea world at bedtime, which is good for sleep and help them get rid of scared at night. Perfect gift for wedding, birthday, Christmas.