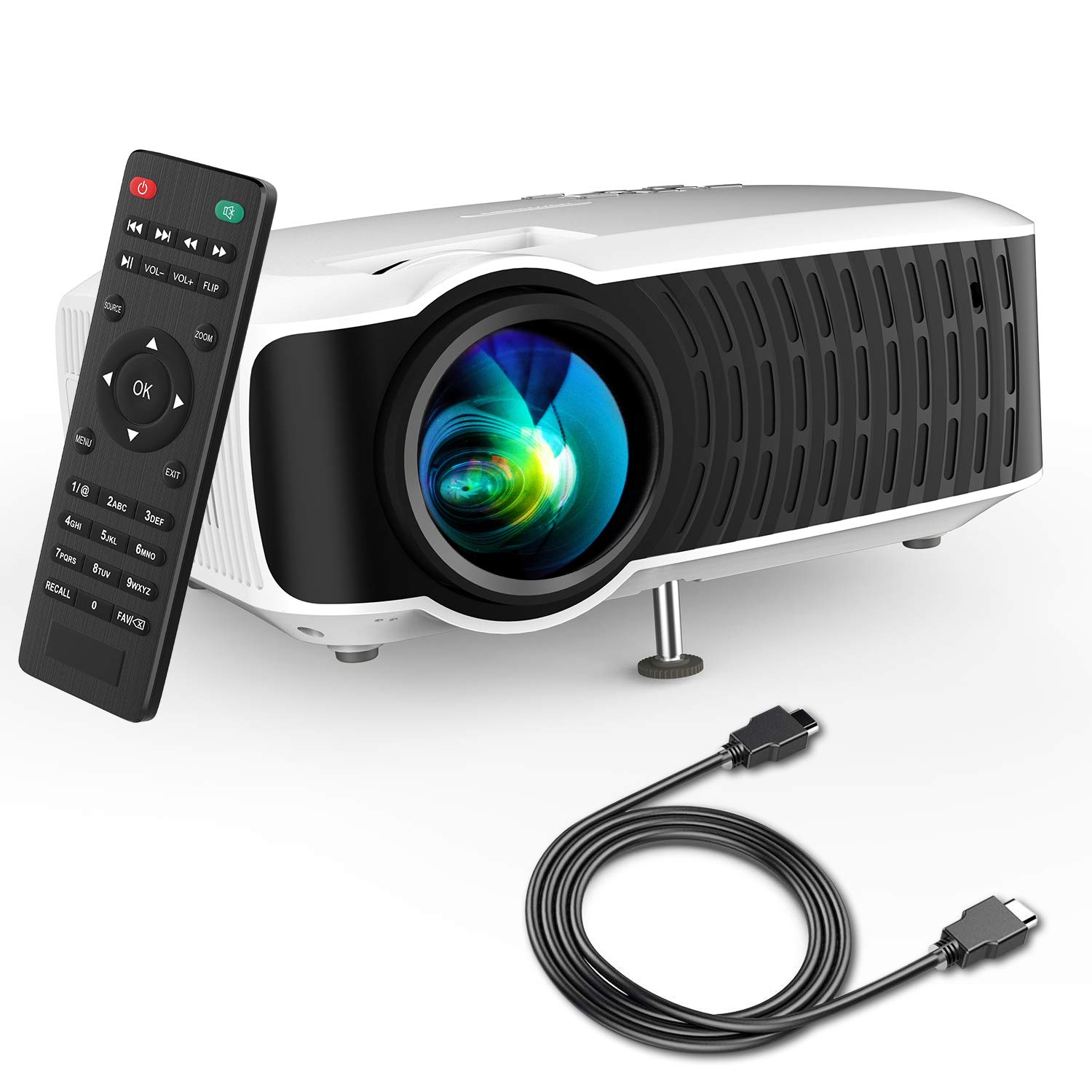 Expired
Movie Projector, DBPOWER 120 ANSI LCD Video Projector Free HDMI 176″ Display 50,000 Hours LED Portable Projector Support 1080P, Compatible with AV, USB, SD, Amazon Fire TV Stick

BRIGHTER AND CLEARER IMAGES: The DBPOWER T20 projector has been the best sellers on Amazon for a long time. To meet the latest consumer demands, we have developed the T22 model. It's 60% brighter than most other 2400-lumen LED projectors, making it your NO.1 choice for home entertainment, watching movies, playing video games, viewing photos and more.

AMAZING VIEWING EXPERIENCE: The DBPOWER T22 has a contrast ratio of 3000/1 and supports 1080P and 720P resolutions. Aspect ratios of 4:3 & 16:9 boast a display size of 30 to 176 inches at a projection distance of 1.1 to 5m. It's been built to last too, with a lifespan of over 10 years.

IMPROVED BUILT-IN SPEAKER AND LONG-LIFE LAMP: This portable projector is equipped with a newly released speaker system to make the sound 50% louder than traditional ones, meaning no external speaker is needed in normal sized rooms. In addition, the advanced LED lamp has a lifespan of least 50,000 hours.

VERSATILE MULTIMEDIA: This home projector is compatible with TV Box, Amazon Fire TV Stick, ChromeBook, PCs, laptops, tablets, Blue-ray DVD players, SD cards, USB flash drive, media players (Music, Pictures, Video, TXT), iPads, iPhones and Android Smartphones (External Wi-Fi dongle is needed to connect with smartphones).

LEADING WARRANTY & SERVICE: A 3-YEAR warranty with professional customer service & technical support is supplied. We do NOT recommended it for PPT or business presentations.