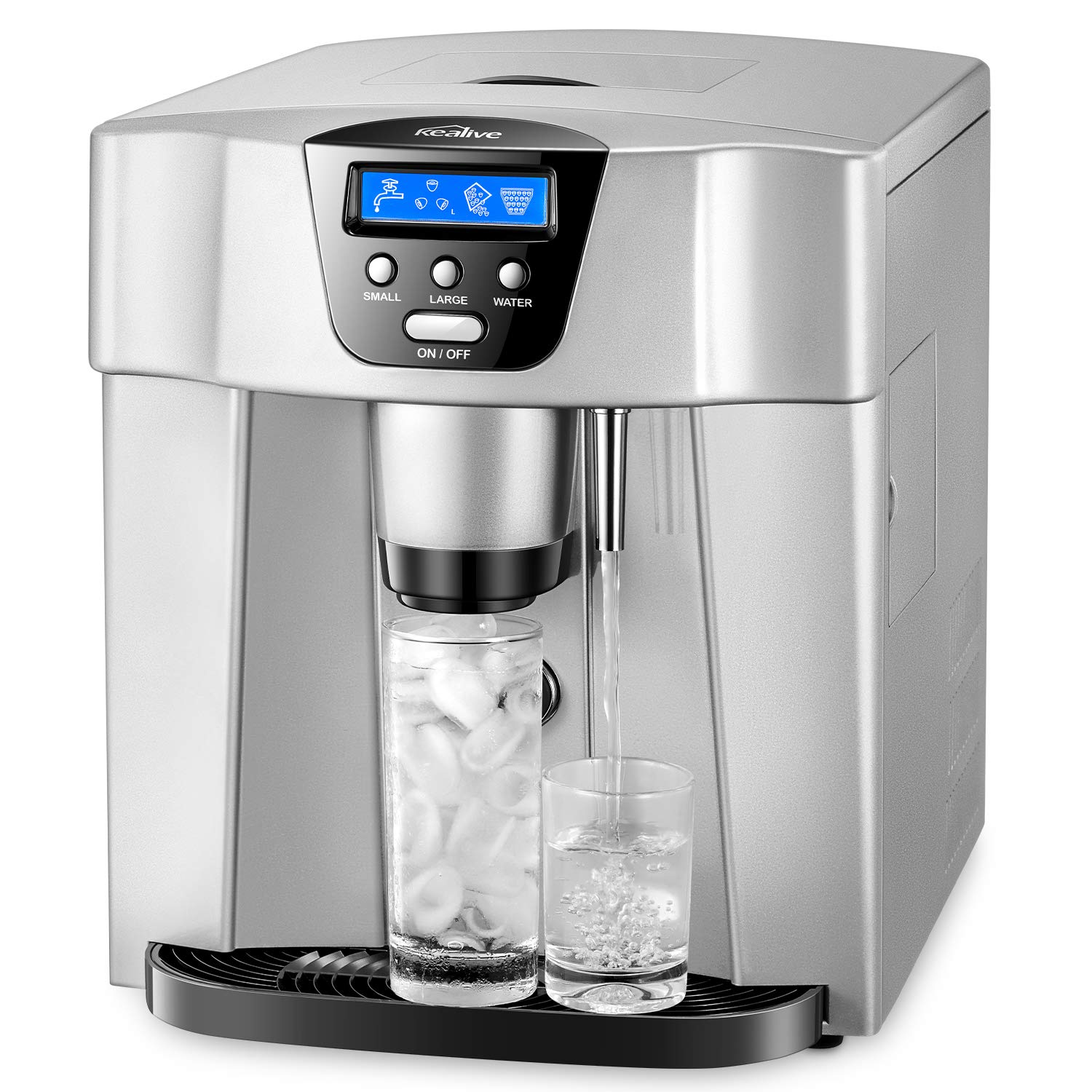 Expired
Countertop Ice Machine, Kealive Portable Ice Maker, Ice Cube Maker, Makes 33lbs per 24 hrs, Ice Cubes Ready in 8-12 Minutes, LED Display & Ice Scoop & Filling Water Pipe, Sliver

Portable Ice Maker: This powerful ice maker creates delicious, chewable, bullet shaped ice up to 1.3 lbs at a time and up to 26 lbs of ice per day with its 1.8-liter water reservoir.

Filling Water Pipe: Our ice cube maker together with a filling water pipe. Connect the machine with the water-tap through it, you can add the water directly. Also you can add the water by yourself, if you do not want to use the filling water pipe.

Two Type Ice Cubes: This ice machine allows you to choose 2 different sized ice cubes, small and large. Large ice is enough for restocking coolers and small is enough for drinks, desserts, and other refreshments.

Easy Use: After the ice cube finished, you can push the dropping ice button to get the ice cube. If you want the cold water, you can push the water button.

Two Years Warranty: All of our products have two years warranty, if you have any problem, please feel free to contact with us.