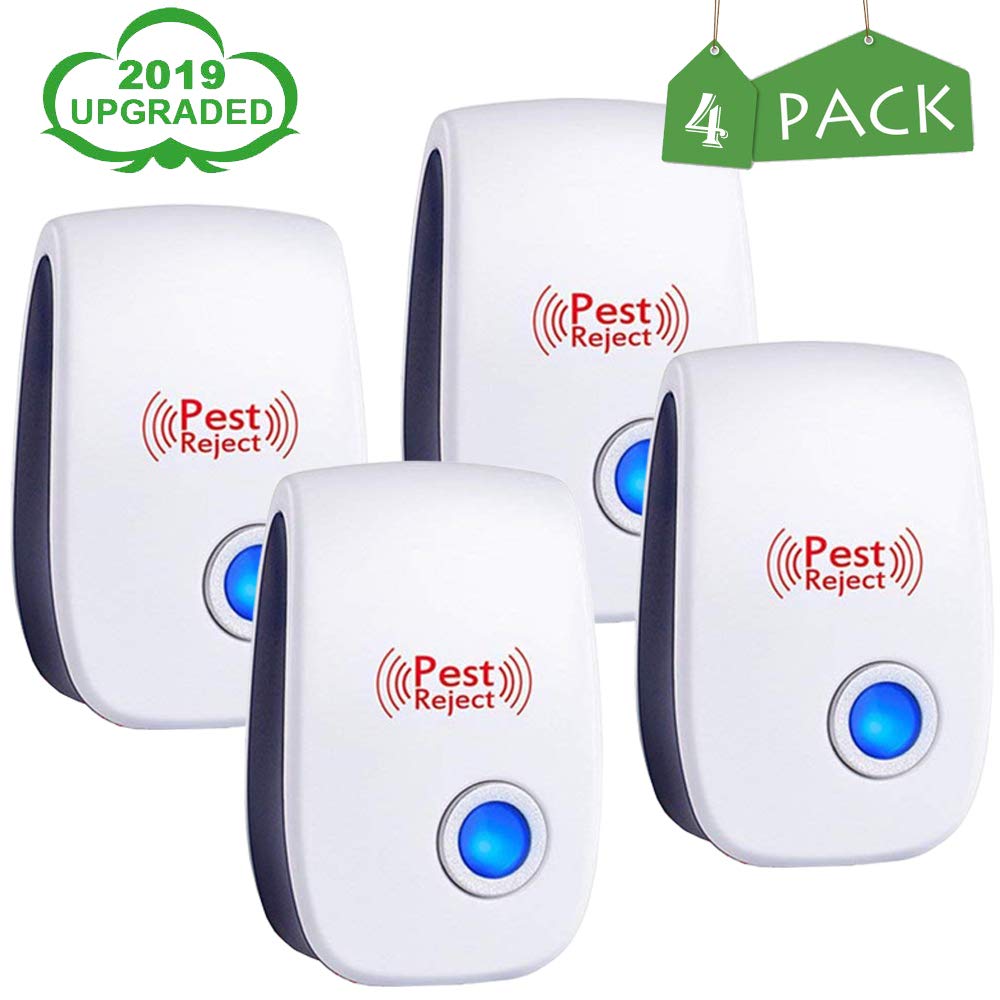 Expired
Ultrasonic Pest Repeller Plug in Pest Reject, Electric Pest Control Repellent for Bed Bugs, Cockroach, Rat, Spider, Flea, Ant, and etc. 4 Pack

✔️SAFE AND ECONOMICAL – Different from chemical, this product is safe for human and pets. It uses ultrasonic frequency (22-65Khz) sound waves to drive pest away and takes 3-4 weeks to make effect.

✔️EASY TO USE – Just plug it into the socket and let it do the rest, no more to do.

✔️WIDE EFFECTIVE COVERAGE – Effective area up to 80~120 Square Meters. Since ultrasonic sound cannot penetrate wall and solid object, one room one unit is recommended.

✔️USE FOR MANY PESTS AND PLACE – Work on spiders, mice, mosquitoes, rats, roaches, ants and etc. Suitable for kitchen, Living Room, bedroom, bathroom, warehouse and basement.

✔️PLEASE NOTE – If you have a hamster pet at home, please do not use this product.