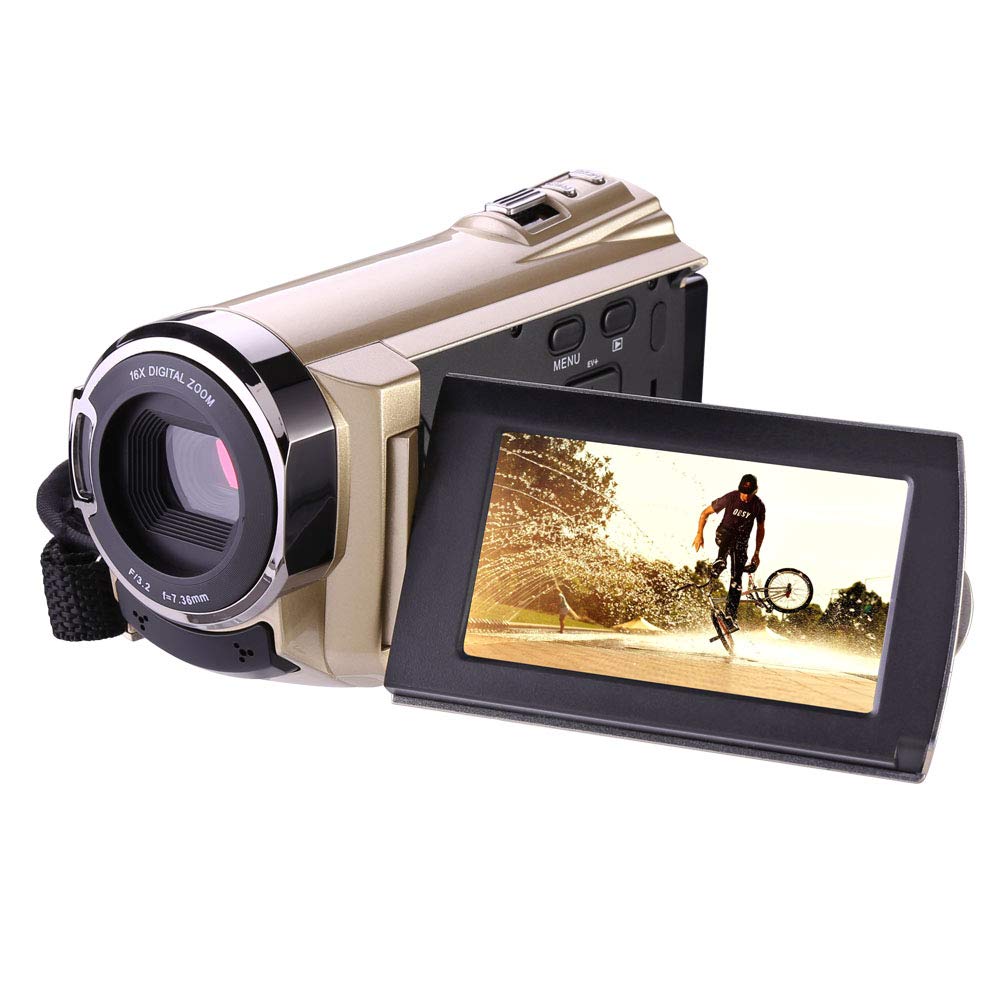 Expired
Hausbell Camcorder, HDV-5052 1920x1080p Digital Video Camera with Wifi, Infrared Night Vision, Touch Screen and HDMI Output (Golden)

Video Camera: The camera camcorder supports 1080P resolution ratio of video, with digital zoom. The camera is compact and lightweight, easy to carry around. The Digital Camcorder is mainly designed for amateurs.

★Camcorder Camera: The camcorder has multi-function, can take photos, record videos, has playback modes, HDMI output, can format memory card. The camcorder supports the SD memory card, the SD card is not included in the package.

★Digital Camcorder Pause Function: The camera has pause function, you can choose to pause the videos when you are recording camera videos, then start it later. It is easy and convenient for you to edit and upload your videos to YouTube.

★Video Recorder with Infrared Night Vision: Capture indoor scenes and nightscape. When the light intensity is insufficient, press Right/IR function button to open night vision function to get normal photos and videos during night.

★HD Video Camera Camcorder should be charged for 3-4 hours before using and make sure the battery is charged successfully. When the red light on the camcorder is on, it means the battery is charging. When the red light flashes, the connection may be poor connected.