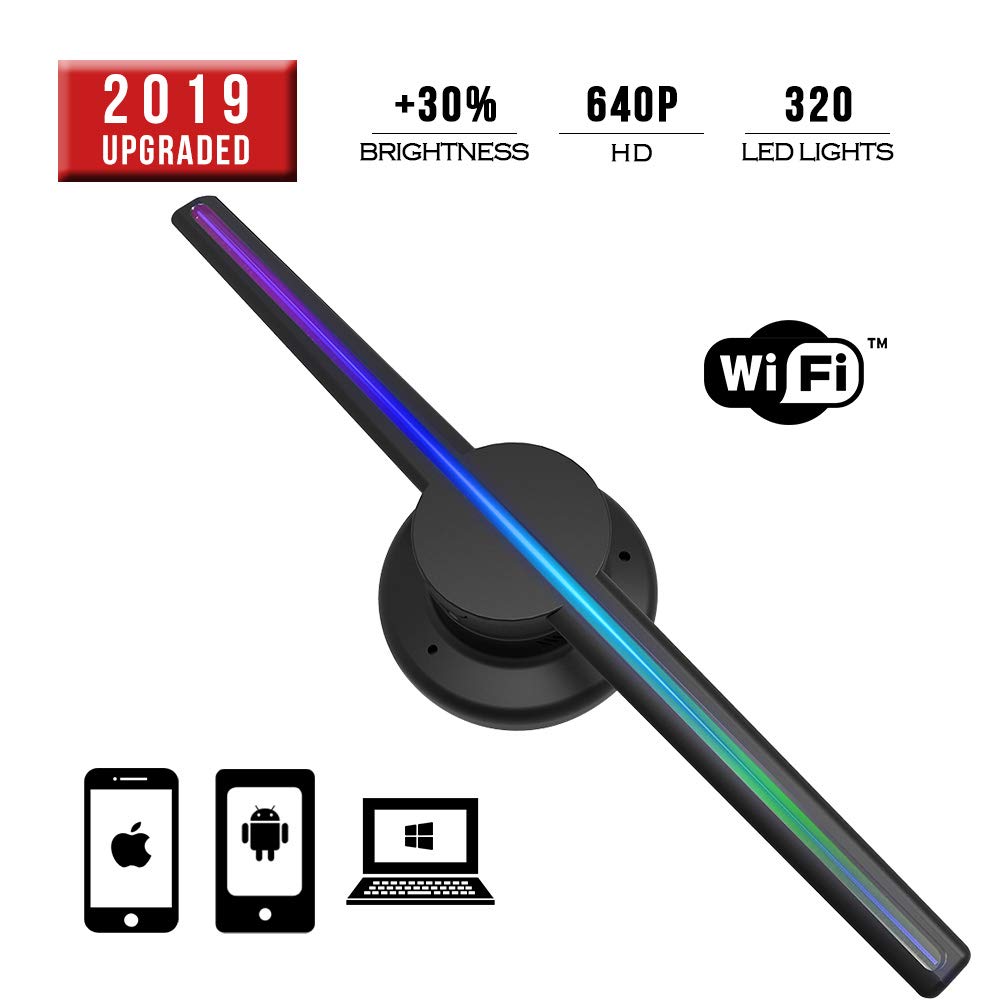 Expired
GIWOX 2019 Upgrade 3D Hologram Fan,Advertising Display with 600 Video Library,640P Hi-Resolution Holographic Projector – Hologram Display is Best for Business,Store Sign,Shop,Bar (16.5 inch)

[2019 UPGRADE 3D HOLOGRAM FAN]: Based on our customer experience and feedback, GIWOX has upgrade our hologram projector 42cm in 2019 with + WiFi(point to point) + Upload by APP(Android&IOS)+600 free 3D video library + Hi-resolution(640*640PX) + 320PCS LED lights + 30% brightness. Technically, it has reached the limit of "Holo 42″verson.

🔥[HI-RESOLUTION]: The new holographic projector resolution is 640*640px and max support 30 frames/second for video playing. Hi-resolution 3D visuals with a realistic holographic effect to help you effectively convert passive audiences into real buyers.

🔥[WIFI CONNECT APP]: Holo42s core advantage is the image quality,the image is very clear. WiFi function added,connect your hologram with your APP. You can upload files by APP and SD card. SD card is the best.

🔥[NEW FUNCTION]: GIWOX 3D hologram projector 42S Support WiFi & TF Card two operating modes, 320pcs led lights, adjustable brightness by remote contral or APP, 32GB of maximum storage space(Free gift 16GB SD card ), Software compatible with Windows 7 / Windows 8 / Windows 10(NOT SUPPORT WINDOWS XP & MAC BOOK).

🔥[LEADING WARRANTY]: The upgrade 3d hologram advertising dispaly is the most cost-effective model among the hologram 42 series. We provide a 2 years warranty, free software, shared video library, and accept ordering of special logo, animation and other services.