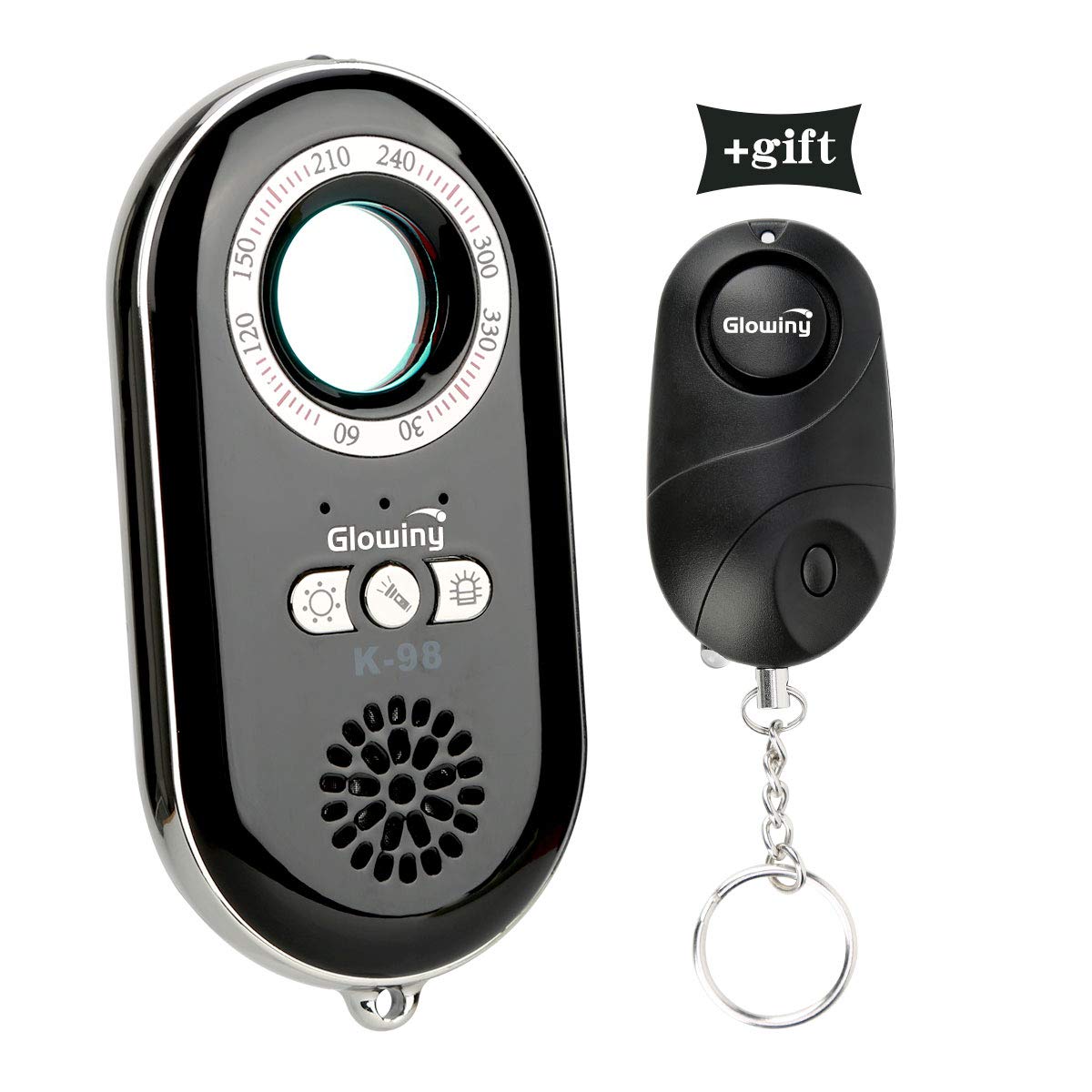 Expired
Anti Spy Hidden Camera Detectors Glowiny Camera Finder Anti-Theft Vibration Alarm for Door Window Suitcase Travel Security + A Personal Alarm

Function 1–To find wireless or wired hidden camera through a vision window with your eyes

Funciton 2–Vibration Alarm. Please choose the alarm mode, and hang it in a door handle, window knob, or suitcase. Under the condition, a light vibration can trigger a alarm

Function 3–Personal Alarm. In emergency, you can pull out the cord of personal alarm (our gift ), it will sound out 130 dl, which will scare out a bad guy or attract attention from others

Function 4– Lighting. The led flashlights will give you an emergency lighting, both in the hidden camera detector and the gift

We provide a travel security kit especially for travelers. Notice: We suggest that you turn off the power switch after you use.